Fire Department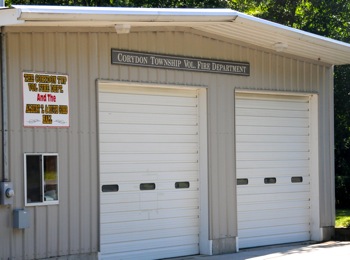 The Corydon Township Volunteer Fire Department protects people living in an area of over 81 square miles in McKean and Warren Counties Pennsylvania, the Fire Department operates out of one station that protects mostly in a rural area and the Allegheny National Forest.
The department is composed of members who are all volunteer. We serve citizens with assistance for fires, accidents, and other varieties of emergencies.
Type calls including
Structural Firefighting
Forest fire Suppression
Search & Rescue,
Emergency Medical Service
Hazardous Material Response,
Vehicle Rescue (Extrication)
High & Low Angle Rescue
Water Rescue.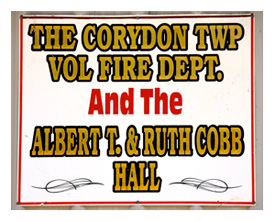 Corydon Township Volunteer Fire Department is dedicated to the preservation of life and the protection of property in our service area. We render assistance to surrounding communities when requested by the fire and emergency service agencies in those communities. We promote social fellowship and good will among the members of the department, and we strive to promote and preserve the safety, affordability and desirability of our community as a comfortable and pleasant place to live and work.
Our hall is available for rent? for parties, weddings and events. The Coyote Hunt and Clam Bake are our main fund raisers.
Thank You for visiting our web site. Like the department itself, this site is always a work in progress. Not all pages on this design are fully complete yet,